Please Like and Share:
See on Scoop.it – Network Marketing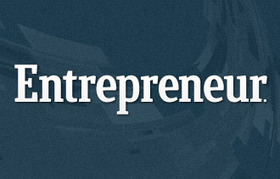 Marketing, business – Is Network Marketing Just a Scam? – Entrepreneur.com (Lets discuss what it isn't so you can learn what it is.
Great article on this business model….
R Darren Sanford CPA's insight:
As a CPA, I've seen and read my share of financial scams.  Where one is asked to invest large, or sometimes even small, amounts of money with the promise of becoming rich in terms of dollars within a very short time, there is generally the presence of a "scam." Scams, pyramid schemes, and Ponzi schemes are all examples of activities in which individuals lose money with little to no hope of getting it back.  Unfortunately, a lottery mentality is the origin of the loss and those who perpetrate the scams use it to their advantage. Make note here that a scam tends to involve the absence of a product or service to be sold.  That is, money is given to the "scam" with no corresponding exchange of a product or service other than the hope of becoming wealthy in a very short period of time.
Fortunately, there are many legitimate business opportunities which use the network marketing, or mlm, model.  Selling products or services (retail income) and teaching others the skills to do the same (residual income) are the primary revenue producers in network marketing.  There are various types of compensation plans so it's important to do one's due diligence and research with regard to how he or she will generate income.Only through hard work and determination, as is also the case with the typical brick and mortar business, will one be successful in network marketing.  It is definitely not a get-rich-quick model.
If you keep your options open with regard to making money outside what you are currently doing, feel free to contact me.  I'd love to share a no pressure presentation with you and answer any questions you may have so that you can make an educated decision as to whether or not a career in network marketing is right for you.
Make it an awesome day!
See on www.entrepreneur.com
Disclosure of Material Connection: Some of the links on this blog are "affiliate links." This means if you click on the link and purchase the item, I might receive an affiliate commission. Regardless, I only recommend products or services I use personally and believe will add value to my readers. I am disclosing this in accordance with the Federal Trade Commission's 16 CFR, Part 255: "Guides Concerning the Use of Endorsements and Testimonials in Advertising."
Post Footer automatically generated by Add Post Footer Plugin for wordpress.